Local Lab: We're more than a lab. We're part of your community
Local Results
QUALITY SERVICE STANDARDS
Laboratory accredited by the College of American Pathologists
The laboratory Team consist of:
Board Certified Pathologists, and Certified Laboratory Scientists and technicians
ABOUT SILVER CROSS HOSPITAL LABORATORY
Full service providing comprehensive services with the latest technologies to ensure accurate and timely test results.
Greater than 95% of lab tests ordered are performed on site with 99% of results available within 24 hours.
Clinical Services Include: Chemistry, Coagulation, Hematology, Immunology, Microbiology, Molecular, Urinalysis and Virology.
Anatomic Pathology Services include: Surgical Pathology, Cytopathology (gynecological and non-gynecological).
SINGLE SOURCE PROVIDER
In-Network Provider for most insurance networks and managed care programs.
Board Certified Pathologists
Samer Dola, M.D.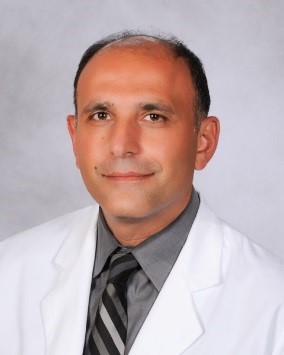 Medical Director of Pathology Services at Silver Cross Hospital. Dr. Dola earned his Medical Degree at the University of Damascus, Syria. He was Research Fellow at Harvard Medical School, in Boston, MA, before his residency in Anatomical and Clinical Pathology at Loyola University Medical Center, Maywood, IL. His Hematopathology Fellowship was at The Cleveland Clinic, Cleveland, OH. Dr. Dola is certified in Anatomical and Clinical Pathology as well as Hematopathology. Dr. Dola's interest and expertise include flow cytometry, cytogenetics, FISH analysis, and molecular diagnostics, as well as morphologic evaluation of bone marrow material and lymph nodes.
Cagatay Ersahin, M.D.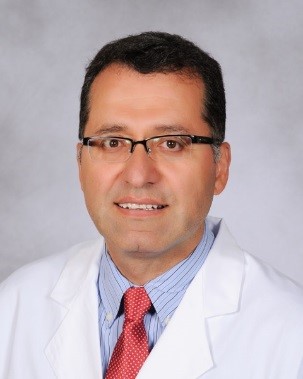 Dr. Ersahin is a graduate of Ege University Medical School, Turkey. He earned his PhD. in Molecular and Cellular Biochemistry at Loyola University Medical Center, Maywood IL, where he also completed his residency in Anatomic and Clinical Pathology. In addition, he completed a Fellowship in Breast and Gynecological Pathology at Magee-Women's Hospital/University of Pittsburg, PA. He has many areas of interest and has lectured, written and published extensively. In addition to Breast and Gynecological Pathology, his areas of interest include Head and Neck, Lung, and Gastrointestinal Pathology.
Umesh Kapur, M.D.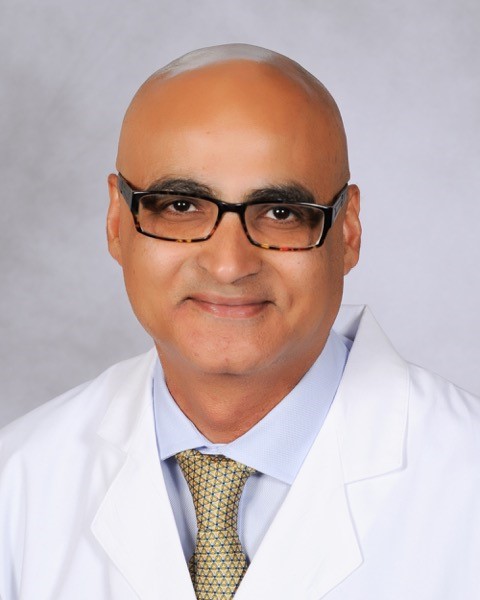 Dr. Kapur is a graduate of Maulana Azad Medical College, New Dehli, India. He completed his residency in Anatomic and Clinical Pathology at Loyola University Medical Center, Maywood, IL, where he was chief resident (2006-2007), and a Fellowship in Cytopathology at the MD Anderson Cancer Center in Houston, Texas. He joins us from Loyola University where he was Assistant Professor in Pathology for several years and practiced General Surgical Pathology, specializing in Cytology and Gastrointestinal Pathology. He is author and coauthor of numerous publications and book chapters, and maintains membership in Several Pathology Societies. His areas of interest include cytopathology, gastrointestinal and liver pathology.
E. Martin Flores, M.D.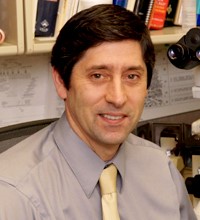 Doctor Flores is a graduate of the Universidad Nacional Federico-Villarreal Medical School, Lima-Peru. He completed his residency in Anatomic and Clinical Pathology at Rush-Presbyterian-St. Lukes Medical Center, and a Pediatric Pathology fellowship at Children's Memorial Hospital, Chicago. He is Board Certified in Anatomical and Clinical Pathology and Pediatric Pathology and maintains memberships in the College of American Pathologists, American Society of Clinical Pathology, and Society for Pediatric Pathology. Dr. Flores' interest and expertise include general surgical pathology, pediatric neoplasia, perinatal and placental pathology, clinical chemistry, and coagulation.